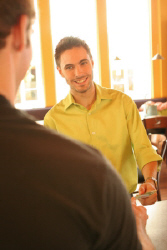 Debt & Financial Management
Too many people are stressed out by their finances, concerned about their growing debt and unclear on how to improve their current situation. We are proud to offer our Debt Management program, the quickest and most efficient way to become debt-free. While enrolling in a debt management program will not erase dings you have already received on your credit report, it will help you from incurring more. With our experience and contacts with creditors, your phone should stop ringing with collection calls. Ready to enjoy debt relief now? Gather up your most recent creditor statements and meet with one of our finance managers. Our managers can show you how to manage your finances starting today and begin you down the path of putting your financial troubles behind you. We are passionate about empowering out clients with the education they need to create a brighter future for themselves and their families. This is your chance to have a confidential in-depth discussion regarding your unique situation with one of our finance managers. It is your chance to ask and receive answers to all of your questions in order to obtain a clear understanding of how to get from where you are now to where you want to be. A typical appointment will cover the following areas:
Identifying your specific financial concerns and questions.
Reviewing any outstanding debt and the options available to you to repay those balances.
Development of a working budget and a discussion of the best ways to maximize your resources to help you enjoy your life, while still staying within your financial means.
Creating a plan that protects all positive aspects of your current financial situation while actively eliminating the negative ones.
Our goal is to provide you with the exact knowledge you need to create the financial future you desire. With the help of our friendly Finance Managers, your financial future can be whatever you want it to be!
The better we know you, the better we can help you manage your finances. With our one on one debt management plan, your will have your very own Personal Finance Manager. So every time you contact us you will talk to the same person. Someone who already knows your story and has the time to tailor our program to your individual needs - putting their expertise to work for you. People's circumstances can change so quickly, so your Personal Financial Manager will be there to keep your client program running smoothly. Since they know your unique situation, they are able to consider a whole range of potential solutions to your problems and help you to identify the best and most effective one. Your Personal Financial Manager also has access to a experienced and dedicated team of individuals whom can suggest other ideas for your situation. Don't wait another minute.
Call today!
Call or e-mail today to set-up you appointment:
(319) 862-1582 or contact us
Your initial consultation is FREE!