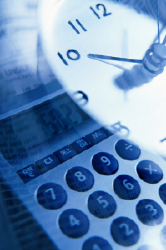 Bill Payer Service
We offer two different types of Bill Payer Services:
In-House Account
We have an in-house account which consists of your bringing to us the funds needed to pay your bills every month. You no longer have to deal with remembering when a bill is due, the hassle of writing a check or purchasing a money order and mailing it off. We take care of all of that for you.
Out-of-House Account
Our out-of-house accounts consist of our putting together a schedule for you based on the bills you currently pay. We provide you with a copy of the schedule so that you can pay your bills from the comforts of your own home.
Call today!
Your initial consultation is FREE!
(319) 862-1582